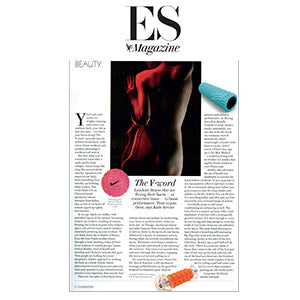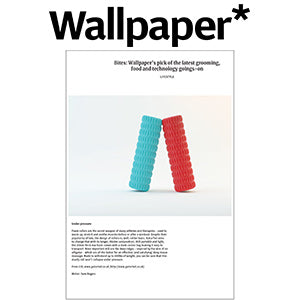 – 01
Evening Standard
"The GatorTail is a souped-up foam roller with a strategicaly grooved surface. It is short enough to carry in your kit bag and long enough to cover any width of your body; eeky out any adhesions in the fascia."
– Katie Service, ES Magazine
– 02
Health & Fitness
"New generation foam roller; is more forgiving and effective at delivering targeted pressure point musle relief than the painful gym rollers of the past. Deeply Satisfying"

– Eve Boggenpoel, Health & Fitness
– 03
Wallpaper*
"The secret weapon of many athletes and therapists... you can be sure this studry roller won't collapse under pressure."
– Sam Rogers, Wallpaper*
Customer Reviews
Read what our customers say.
See more reviews
Great for pain and tired neck and back relief
Have been using massage ball for just about a month and it has been really helpful in relieving stiff neck and back pain after long working day.
Fantastic foam roller
I've tried several foam rollers over the years and then this one was recommended to me by an extremely knowledgeable fitness guru. I have to say it is the best one I've tried. It really gets into my quads and calves a treat!
Gator Tail
Great looking design and seems to work in muscle areas my other foam roller won't reach. Thanks.
Very happy!
Very happy with my GatorTail! It's size is perfect for covering my entire back with no issue at all.
Good product!
Good product!
At RepTail, we understand the value of trust.
Every review, every media mention is a testament to our dedication and passion. We're not just offering products; we're building relationships, one customer at a time.
Your trust is our most cherished accolade.